It's not uncommon for people to be confused by the differences between Search Engine Optimisation (SEO) and Pay Per Click (PPC) ad words. Many people think that they're one and the same thing and in a way, they're right.
SEO and PPC are both powerful methods of growing your online business. However, that's where the similarity ends.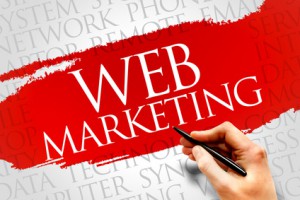 Let's Talk SEO
SEO is the difference between being on the first page of search results or one of the others (which no one ever ventures to) and can make or break a business. SEO is about creating organic, long term and sustainable traffic to your website, increasing your brand awareness and delivering ongoing returns.
Be warned – SEO can be a frustrating business. Inevitably, as soon as you fully optimise your site and content, one or more of the major search engines will change their algorithms. If you're not properly prepared, all of a sudden you're back on the second page or worse!
While it's not a great feeling, sliding back to the second page isn't impossible for you to reverse without professional assistance, it will just take some time. You'll need to spend time researching what the changes were and figuring out how they impacted your site. Once you've done that, you'll need to work through how to update your site and content in order to compensate for those changes.
Potential impacts of algorithm changes and the time you'll need to invest to adjust and respond to them is something to be aware of if you choose to do your SEO yourself. No matter how frustrating it may become, don't ever abandon it entirely – do it yourself or pay someone else to do it if you can afford it but SEO is vital to any business, large or small, in this digital age.
Let's Talk PPC
PPC is about getting on the first page of Google, NOW. Of course, there's a price for doing so and it can be quite hefty, especially if your campaign isn't tightly focused. PPC can be used for several different strategies but for the purposes of this article, let's look at a sales based campaign where the ultimate or desired result is an increase in sales.
Keywords are tricky things and while Ad Words has some great tools within it, if you are new to online marketing, you can make simple mistakes that can cost you dearly. If improved sales are your goal, then with PPC you need to make sure you're paying for the right keywords and that the people who click on your ads are ready to buy straight away. If you've paid for 'researching' style keywords rather than 'buying' style keywords, you could end up paying a lot of money for no reason.
As an example, if I'm thinking about buying a pair of ladies sneakers, I might google 'Ladies sneakers, size 7' while I'm in my researching phase. During this time, I'm going to go to multiple sites and have a look around while I make a decision as to what kind of sneakers I want and how much I'm prepared to pay. On the other hand, when I'm ready to buy, I'll be more specific, perhaps searching for 'Nike Ladies Sneakers, Size 7'.
Now if you're a sports store running a PPC campaign and you paid for me to visit your site when I was researching, there's a good chance that you wasted your marketing money. However the person who paid for the ad I saw when I was ready to buy is going to get my money, making their PPC campaign more successful. This shows you why having the right PPC ad words management is essential to getting the most 'bang for your buck'.
Great PPC management can create great ROI, it's just a matter of experience.
So… Which One Is Best For Me?
Ultimately, both. A comprehensive online marketing strategy should have SEO as standard and either include targeted PPC campaigns or have the flexibility to add PPC campaigns as required. If you can't afford to pay someone to manage your SEO or your PPC Ad Words campaign for you, be prepared to do a lot of learning. If you plan to manage your own digital campaigns, we suggest you try reading Hanan Kattan's acclaimed digital marketing book 'Grow Your Profits' for expert advice to help you avoid some of the pitfalls.
For more information on SEO and or PPC, contact us today to find out how Agile SEO can make it easy for you to grow your business online.