As search engines will continue to evolve, search engine marketing and SEO companies must do the same, improving their skills to stay in the game.
We are all increasingly moving to an online world, reviewing and doing business online, therefore it's important to remember that your customers are just like you. They Google what they need to know and they rarely look past the top 3 results, let alone the first page. So if your competition is doing SEO and you aren't, then while you're sitting around waiting for more enquiries, they're taking the bulk of the online business.
Now that you know the importance of SEO, here are 10 SEO techniques you must know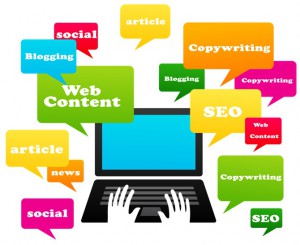 1. Create an SEO Roadmap/Strategy
Its important to have a plan and stick to it, Do your keyword research first – all good search engine marketing plans start with keyword research. Agile SEO's Project Dashboard log-in allows you to do your keyword research right on the site, saving you time and money.
The days of stuffing keywords into any content and having it rank high on Google are long gone. Now your content needs to be unique, interesting, entertaining and your keywords need to flow within the content. This is why top quality content and SEO go hand in hand.
2. Competitor Analysis
Competitor analysis is not a new idea, and companies have been researching their competitors for decades. However, by manually looking at your competitor's back links you can quickly see which links are worth replicating for yourself.
3. Creating Awesome Content That Earns Links
Even after all of the changes within search engine algorithms, inbound SEO links are still the biggest influence for search engines. This is unlikely to change. On the other hand, other methods of link acquisition have changed.
Earning a link from a high-quality, relevant website will not only help with your SEO but also with referral traffic, which can lead to more brand awareness and more sales. Creating awesome content that people want to share is still the best way to earn links.
4. Link Everything together.
In order to get the best insights and results you have to link your website to all your social media accounts, link your social media accounts to analyticss, link analytics to your site, link Google Adwords account to analytics, link analytics to web master tools and web master tools to your Gmail and Google for business account. That's a lot of linking.
All of the above linking and more is required in todays online marketing strategies. Agileseo.com.au has a simple solution to do all this and more.
5. Editorial Links
Editorial links can be some of the most powerful SEO tools because they come from other publications in your niche and they mention your business . They can also come from guest posts that you write and get published on other sites.
The best way to get editorial links is to create awesome content that people will want to share. Another way is to guest post on a high-quality site that is in your niche.
Agile SEO's copy writing service  can take care of all your content creation, helping you increase the value of your website by giving your clients information that they want and will share with their social networks.
6. The Broken Link-Building Method
Here's another white-hat search engine marketing strategy that can be quite effective. In this case, you're actually helping publishers fix broken links, which can be helpful to their readers. However, this only works if your content is good enough to replace the lost content.
To do the broken link-building method, you must find broken links on a site that is relevant to your niche. You then contact the webmaster with the broken link and recommend your site as an alternative to the broken link. To find out more, you can read the broken link-building Bible at the Moz blog.
7. Link Reclamation
Link reclamation can help you get fresh links by finding broken links to your site and having the publisher fix them.
Examples:
Find brand mentions about your site and ask the publisher to add a link
Find places where your articles or content has been mentioned without credit (places where people have used your post or info graphics without giving you credit) and request a link from the admin/moderator
You can automate this in Agile SEO's Project Dashboard, so you'll be notified when another website mentions your company or publishes any content about your website.
8. Focus on ROI, Not Keyword Rankings
While it gives us all a sense of satisfaction to rank number one on Google search for a  Keyword. This doesn't necessarily mean your SEO campaign is successful. It's possible to rank number one for many keywords that have no real ROI. Instead, you should focus on metrics that bring conversions.
9. Link Outreach
Link outreach is a bit "old school" but can still be quite powerful. To do this, find a website that is relevant to yours and get their contact information from the site. Send them an email or call and politely ask them for a link.
This works better if the site has a slightly different business than yours but may share a common audience, for example a physiotherapist might want to get a link to their site from a gym or personal trainer. Neither business is going to lose out to the other and in fact, both should benefit from the reciprocal links by gaining an enlarged audience and possible referrals.
10. Submit Your Site to Google, Yahoo, Bing, and Others
Search engines like Yahoo and Bing are worth optimising for. Yahoo is now the default search engine for Firefox. Safari had a deal with Google, which is supposed to end in 2015, and Yahoo and Bing are both trying to become the default search engine for the browser.
As other search engines become the default Web browsers instead of Google, it makes sense to optimise for those search engines as well as other local directories and search sites.
Agile SEO's software can submit your site maps to many Search Engines with just a few clicks.
Without SEO Your Site Doesn't Exist
Creating a search engine marketing strategy can give your company and brand a boost in the search engines. Why not improve your rankings today? Call Agile SEO on 07 3177 7811 or visit www.agileseo.com.au
Agile SEO Recommended On-Line Course
SEO Training Academy: Learn Search Engine Optimization
Master the art of search engine optimization by learning fundamental SEO principles and techniques in this course.
Course Description
*** Attention: New Release – Sign Up Right Now and Don't Miss this Incredible Training Course from an SEO Industry Veteran & Best-Selling Author of the SEO University and SEO 2016 Book and Audiobook Series ***
Have you found yourself frustrated with the field of search engine optimization? Has ranking on Google eluded you? Does the thought of understanding the convoluted world of SEO seem like a daunting task to you?
If you've answered yes to any of those questions, you're not alone. SEO is an increasingly-complex field that has expanded to include a wide range of skills and practices. What used to be simple at one time, is complex, intricate, and extremely time-consuming.
But, in this course, I'll present you with a vast amount of knowledge to help you truly understand and leverage the field of search engine optimization.
Imagine being able to send virtually limitless amounts of free organic traffic to your offers and pages on the Web? That skill is worth its weight in gold!
To begin, we'll lay the groundwork with the fundamental principles involved in SEO. You'll gain historical knowledge about where we've come and what's changed in recent years along with the strategies and techniques to help you rank at the top of Google's searches.
From beginner to advanced, you'll quickly move through the ranks to become a professional search engine marketer taught to you by a seasoned professional.
But, why should you listen to me?
My name is R.L. Adams and I've published some of the best selling books and audiobooks in the field of online marketing and SEO. But in this course, you'll get the latest and the greatest information to help you rank today, not yesterday, with SEO.
In this course, you'll get the following benefits:
In-depth understanding of SEO fundamentals
Powerful SEO strategies to rank your site today!
BONUS: 80+ pages of downloadable resource guides
Social media marketing techniques
An introduction to email marketing
And much more…
_____________________________________________________________________
Scroll up and hit the TAKE THIS COURSE button right now.
****************************************************
What are the requirements?
The Basics of Web Development
An Understanding of WordPress
What am I going to get from this course?
Over 72 lectures and 9 hours of content!
Understand the Mechanics of Search
Brainstorm, Research, and Implement a Keyword Strategy
Differentiate Between Solid SEO Tactics and Ones that Bend or Break the Rules
Wield Both On-Page & Off-Page Optimization Techniques
Engage in Powerful Content Marketing Strategies
Conduct Link-Building Campaigns
Leverage the Power of Social Media for SEO
Develop a Complete Understanding for Ranking at the Top of Google's Search
What is the target audience?
Beginner's with Little Knowledge of SEO
Intermediate Internet Marketers Looking to Expand their Toolset
Expert SEOs Looking to Refresh their Knowledge in the Field
Curriculum
Section 1: Start Here: SEO Training Academy
Lecture 1

Introduction to Search Engine Optimization

Preview

03:14
Lecture 2

Introduction to the Two Core Concepts in SEO

Preview

03:07
Lecture 3

On-Page SEO versus Off-Page SEO

01:56
Lecture 4

The Three Components of Trust

05:52
Lecture 5

Algorithm Adjustments: The Impact on SEO

12:37
Lecture 6
03:57
Quiz 1

Quiz on Introduction Topics

4 questions
Section 2: Tools & Resources
Lecture 7

Google's Webmaster Guidelines

18:18
Lecture 8

PDF: Google's Webmaster Guidelines

35 pages
Quiz 2

Quiz on Google's Webmaster Guidelines

20 questions
Lecture 9
07:14
Section 3: Keyword Research
Lecture 10

What are keywords?

Preview

08:33
Lecture 11
01:16
Lecture 12
03:58
Lecture 13

Challenge: Keyword Research

Text
Section 4: Website Architecture
Lecture 14

Navigational Elements

Preview

05:09
Lecture 15
07:04
Lecture 16

Offer a Site Map to Users

03:07
Lecture 17
04:28
Lecture 18
03:48
Section 5: Trust through Content
Lecture 19
12:55
Lecture 20

How to Structure Good Content

08:48
Lecture 21

Do-Follow Links versus No-Follow Links

05:57
Section 6: Trust through Authority
Lecture 22
05:21
Lecture 23
10:19
Lecture 24

45 Popular Authority Websites

10:52
Lecture 25

PDF: 45 Popular Authority Websites

5 pages
Lecture 26

5 Steps for Improving Your Authority

08:18
Lecture 27

Challenge: Authority-Site Profiles

Text
Section 7: Trust through Age
Lecture 28

Understanding Trust through Age

08:27
Lecture 29

Age of Domain versus Freshness of Content

10:32
Lecture 30
09:11
Lecture 31

Purchasing an Aged Domain

11:52
Section 8: Trust through Relevancy
Lecture 32
03:37
Lecture 33

Latent Semantic Indexing & Latent Semantic Analysis

07:41
Lecture 34

Leveraging Relevancy Signals

04:19
Section 9: SEO Strategies
Lecture 35

Creating an SEO Action Plan

11:13
Lecture 36
08:37
Lecture 37
08:55
Lecture 38
10:09
Lecture 39
04:21
Lecture 40

Long-Tail Keyword Approach

03:22
Lecture 41

Guest Blogging & Editorial Links

06:42
Lecture 42

Mobile SEO – Bootstrap or Custom WordPress Theme

04:40
Lecture 43

The Truth about Press Releases

02:48
Lecture 44
03:39
Section 10: Tracking & Analysis
Lecture 45
04:24
Lecture 46
05:43
Lecture 47
04:02
Section 11: Content Marketing
Lecture 48

The Power of Content Marketing

08:46
Lecture 49

Types of Content to Market

10:45
Lecture 50
08:38
Lecture 51
02:57
Lecture 52
04:13
Lecture 53
05:22
Section 12: Link Building
Lecture 54

High-Quality Link Building

04:44
Lecture 55
06:07
Lecture 56
02:59
Lecture 57

Building Your Personal Brand

11:39
Section 13: Social Media Marketing
Lecture 58

Building Your Social Media Empire

07:45
Lecture 59
07:53
Lecture 60

Twitter, Google Plus, and LinkedIn

06:42
Section 14: Email Marketing
Lecture 61

Introduction to Email Marketing

04:23
Lecture 62
04:16
Lecture 63
04:16
Lecture 64
04:31
Section 15: Advanced SEO
Lecture 65

Disavow Poor-Quality Links

02:46
Lecture 66

Google's 200+ Ranking Signals: Content Quality

19:11
Lecture 67

Google's 200+ Ranking Signals: On-Page Content

04:26
Lecture 68

Google's 200+ Ranking Signals: HTML & CSS

10:33
Lecture 69

Google's 200+ Ranking Signals: Off-Page Optimization

08:20
Lecture 70

Google's 200+ Ranking Signals: Linking Authority

03:26
Lecture 71

PDF: Google's 200+ Ranking Signals

63 pages
Section 16: Thank You
Lecture 72
01:45