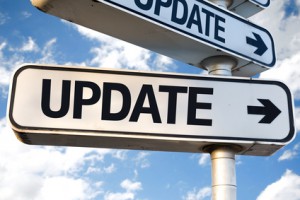 In the last month or so there has been significant volatility in Google's search rankings. While volatility is hardly unusual for Google, the detail available around the unexpected upheaval is fascinating for SEO specialists and provides a perfect example of how outsourcing your SEO to an SEO company can pay off.
Generally, when Google is planning a change to its algorithm they will release advance notes and SEO specialists will spend hours poring over those notes and interpreting them. When the release hits, SEO experts around the around the world begin A/B testing; refining their understanding of what the changes will mean for their clients. All of this takes time. And knowledge. And time. And persistence. And did I mention it takes time? In addition to all that, it takes someone skilled in analysing and interpreting the results.
In other instances, as seen with the latest unsteady ranks, updates will be rolled out with no advance warning whatsoever and everyone drops everything in order to unravel what's changed.
So if you're wondering why use an SEO company, the answer is simple – the average business doesn't have the time, resources or experience to interpret, prepare for and respond to algorithmic changes, especially sudden ones. That's where Agile SEO Brisbane come in.
SEO has changed drastically over the years and tactics that produced stunning results even 2 years ago can result in heavy penalties today. With an increasing focus on search experience, Google rewards SEO's who focus on answering questions, as opposed to those who simply try to 'tick all the boxes'.
Our SEO experts are highly experienced in interpreting, predicting and responding to search engine algorithm changes. By utilising only ethical, white hat tactics and by creating content that adds to a positive user experience, we work hard to ensure that your site doesn't just get to page 1 but stays there.
With a spotlight on user intent, unique content and organic, long term growth, Agile SEO Brisbane is an SEO company that takes the long term view, ensuring that the actions we take today are unlikely to have negative consequences tomorrow, whatever the future of algorithmic changes may hold. So if you'd like to get to the first page of Google, why not call us and discover the benefits of using the experts at Agile SEO Brisbane to help you improve your ranking.