For local business owners, getting online is an essential yet sometimes overwhelming part of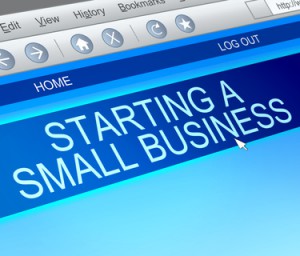 running your own business. Agile SEO Brisbane recently discovered a client who had a terrible breakup experience with his previous SEO Company which included them hacking his email and deleting emails, changing every password for every online login they could find in his inbox and deleting both his Google Analytics & AdWords accounts, to name but a few.

Most SEO companies will draw the line at breaking the law to get back at you (something I never thought I'd have to type), but why make it possible in the first place?  Here are our tips and tricks for getting online in a way that helps to protect your business from the possibility of being taken over by a malicious individual or organisation.
Part 1 – Strong Foundations
A) If you've not already chosen something, think about your business name and try to create a name that includes a popular search term that describes your business and is easy to remember. If you have multiple search terms that you could include in your business name, try to use the most popular.
If you already have an established business name, think very carefully before making the decision to change it – as a general rule of thumb, the only time you would change your business name is if you're starting a new company.
B) Once you've chosen your business name, set up a gmail account (and subsequent recovery account) as 'yourbusinessname@gmail.com'. Make sure you have a VERY secure password for each email account.
This email will be used for ALL of the following steps. Do not, under any circumstances use your youremail@yourdomainname.com.au email address to set up your web hosting, business listings, social media accounts etc. By directing these to the gmail account instead you're protecting yourself against a bad breakup or a malicious hacker. If someone manages to hack your site they will gain access to your youremail@yourdomainname.com.au email, but at least they won't also gain control of all of your online services.
Use the youremail@yourdomainname.com.au as the display email address in customer communications and listing pages, but not for logins.
C) Beware of dodgy companies. Sounds simple, I know, but what are things you can look out for?
Ask what happens to your business listings and site if you stop working with them and who owns the site and listings.
We've said it before and we'll say it again – if a company says they have a 'special relationship' with Google, NEVER do business with them, they're liars!
If an SEO Company manages Adwords, ask what commission they charge – they're going to charge you either a flat fee (payable up front each month) or a percentage of your monthly AdWords spend. If they're not prepared to give you firm numbers, don't trust them.
Ask if they offer Google Analytics integration and what type of reports they'll be sending you.
Find out if you'll have weekly or monthly meetings to go over the reports to ensure that you understand what they're sending you and what they're doing for their money.
Every SEO company should have standard tasks that they do each month like optimising meta tags for all pages, auditing your local listings, adding new listings if required, adding you to quality local directories, add content regularly (if this is a part of your package; and it should be). Make sure they provide you with information on what they will do each month and that they report back on it as promised.
Check their portfolio and make contact with their existing clients via the 'contact us' page on the client's website to check references.
NEVER sign a long term contract, 3 months may sometimes be a little short to really start seeing results but 6 months will allow you to see if things improve. After 6 months, if you're happy, then consider a longer term. Either way, avoid lock in contracts until you're sure that you're happy with their service. Agile SEO Brisbane offers a 6 month Service Agreement that can be terminated with 30 days' notice for this exact reason.
If you don't follow up with an agency after signing with them, anything that happens (or doesn't, as the case may be) is at least partly your fault – you need to track their progress and ensure you are across what's happening with your site and SEO.
D) Buy your domain name. Try to include the main search term for your business but make it short and easy to remember. A really good test is to read it to your friends over the phone, if they enter it correctly the first time, it's a winner!
E) OWN your domain name – don't ever let your designer, developer or anyone else buy the domain for you; don't allow anything that may call into question your ownership of the domain! (And remember that you're going to use your yourbusinessname@gmail.com account to set this up!)
You will need to provide details to your host, developers etc so make sure that you change the sign in details once they're done. Ditto with your SEO company. As soon as you part ways, change your passwords to something secure, it needs to be unrelated to your previous password and not your name, your business name or anything similar. I can't even begin to list how many horror stories I have heard about designers, developers or SEO companies hijacking a company's site and either destroying it or holding it to ransom when they stop working together.
F) Create a simple site using WordPress. You can buy good, clean designs for as little as $100, just make sure it's responsive, mobile friendly and professional. Above all, it must be fast – Google loves fast.
Agile SEO Brisbane is a fan, why? WordPress is one of the most common CMSs around, making it easy for you to find someone else to manage your website / SEO if you decide to move on from your original providers. In addition, search engine robots can crawl the whole site easily, which isn't possible if you build the site in FLASH or AJAX. If search engine robots can't crawl your site, it will have a negative impact on your rankings.
Agile SEO Brisbane works with businesses of all sizes and we know that starting a new business or website can be tough, but with a clear roadmap, it's a lot easier. Tune in for Part II, which will cover site content & architecture, while subsequent posts will deal with how to get business listings, tracking your results, marketing, reviews and social media. Alternatively, if you'd like to speak to us directly about how we can help your business, contact us for more info.